Christian Homeschool Curriculum Options
With print-based, computer-based, and online homeschooling curriculum formats, Alpha Omega Publications has the right Christian homeschool curriculum for you and your family. As a leading Christian homeschooling curriculum publisher, AOP's award-winning educational products have enabled thousands of families to discover the amazing benefits of a Christian homeschool education. Take a closer look and see what makes homeschooling so special!
"We are so happy we decided to homeschool our children. We feel they are receiving the best education possible with the AOP curriculum." - Yvonne S.
"I appreciate Alpha Omega Publications because it provides a wide spectrum of education on all levels of academic achievement." - Sandra C.
"I have been homeschooling for seven years and have used curriculum from AOP every year. I started with it when my two older children were in preschool and kindergarten. I am now homeschooling four children. It is so nice to know that AOP is there with so many great products to make my life easier as a homeschooler! Thanks AOP!" - Angela O.
"This is our first year homeschooling, and I have parents coming out of the woodwork asking me how to get started. I always point them to your website and curriculum first. The Godly thread throughout your programs has truly made a difference in my son and the rest of our family." - Lisa S.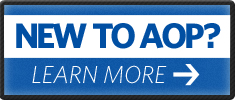 Over 35 years of experience has made AOP one of the leading providers of Christian homeschool curriculum. Offering choices for preschool and K-12 students, our selection consists of five faith-based products in print, electronic, and online formats, as well as an accredited distance learning school.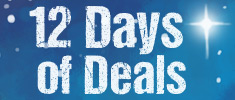 Tis the season of giving and saving when you shop our Deal of the Day and upcoming markdowns on curriculum, teaching tools, family films, and more!
Homeschool Blog
Treasures in Heaven

Posted On : 12.04.13



My 12-year-old son's favorite pastime after our homeschooling day was looking for hidden items in the ground with his metal detector. Searching for money, old bullet shells, jewelry, and other items consumed hours of his time. At first, I loved seeing his excited face as he came running into the house with each latest treasure. Soon, however, I noticed a change in his attitude. Like a gambler placing his next bet, he seemed to be driven to find the next treasure that might be worth hundreds of dollars. Greed had taken over, and we needed to bring his hobby under Christ's lordship....
What Should I Do?

Posted On : 12.03.13



Do you ever wish you could wake up in the morning and let someone else figure out how your homeschool day is supposed to go? My indecisiveness in homeschooling was usually generated by the fear of making the wrong decisions. What if we were using the wrong curriculum? What if my children weren't getting enough social interaction? What if my children weren't learning what they needed to know to be successful in college? Wasn't there someplace I could go to find all the answers, so I didn't have to second guess myself anymore?...
Are You Listening?

Posted On : 12.02.13



Like many homeschooling mothers, I sat working at the kitchen table as my children worked on their schoolwork. Although I was supposed to be teaching, I was also doing several other jobs at the same time — washing clothes, cooking supper, and grading papers. As I snipped fresh green beans from our garden for our evening meal, my son asked me a question about his math. He was having difficulty with factoring numbers, and he needed my help....
Big Sky, Big God

Posted On : 12.01.13



Living in western Nebraska, where the sky is bigger than the ground, our homeschooling family developed a particular love of studying the clouds and the sky. On countless occasions, one of my children would come running into the house and say, "Mom, you've got to come and see this!" Walking outside together, we would stand and watch as God painted a breathtaking scene just for us on the canvas of His sky. Each inspiring sunrise or sunset seemed to make all the homeschooling problems of the day fade into insignificance....
Savings Continue on Cyber Monday

Posted On : 11.30.13



AOP's Cyber Monday sale is an ideal opportunity for you to stock up on homeschooling materials for the next semester and snag Christmas gifts, too!...