Christian Homeschool Curriculum Options
With print-based, computer-based, and online homeschooling curriculum formats, Alpha Omega Publications has the right Christian homeschool curriculum for you and your family. As a leading Christian homeschooling curriculum publisher, AOP's award-winning educational products have enabled thousands of families to discover the amazing benefits of a Christian homeschool education. Take a closer look and see what makes homeschooling so special!
"We are so happy we decided to homeschool our children. We feel they are receiving the best education possible with the AOP curriculum." - Yvonne S.
"I appreciate Alpha Omega Publications because it provides a wide spectrum of education on all levels of academic achievement." - Sandra C.
"I have been homeschooling for seven years and have used curriculum from AOP every year. I started with it when my two older children were in preschool and kindergarten. I am now homeschooling four children. It is so nice to know that AOP is there with so many great products to make my life easier as a homeschooler! Thanks AOP!" - Angela O.
"This is our first year homeschooling, and I have parents coming out of the woodwork asking me how to get started. I always point them to your website and curriculum first. The Godly thread throughout your programs has truly made a difference in my son and the rest of our family." - Lisa S.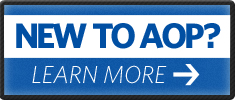 Over 35 years of experience has made AOP one of the leading providers of Christian homeschool curriculum. Offering choices for preschool and K-12 students, our selection consists of five faith-based products in print, electronic, and online formats, as well as an accredited distance learning school.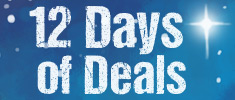 Tis the season of giving and saving when you shop our Deal of the Day and upcoming markdowns on curriculum, teaching tools, family films, and more!
Homeschool Blog
Down, but Not Out

Posted On : 12.06.13



You know your homeschooling day hasn't gone well when your husband comes home from work and finds you crying. Some days being a Christian and a homeschooling mom puts you into situations that tear you down and bring you to tears. The rejection by others overwhelms, frightens, angers, and discourages you. The world does all it can do to convince you that you are a fool for following Christ and His call to educate your children....
Homeschooling in the Military

Posted On : 12.05.13



A growing number of military families have discovered that the benefits of homeschooling outweigh the complications of trying to adjust to new schools and teachers every three years. "Homeschooling allows for flexibility in a lifestyle that requires it," said Bobbie Kennedy....
5 DIY Christmas Gifts

Posted On : 12.05.13



If you're on a budget this Christmas or searching for unique gift ideas you can make yourself, check out these easy DIY projects that can be completed in 45 minutes or less and used for several people on your gift list....
Quiz: What's Your Holiday Style

Posted On : 12.05.13



What's your holiday style? Answer eight questions to discover where you fall on the scale of Christmas cheer. We want to know if you're a Merry Minimalist, a Traditional Tinseler, a Peace Planner, or a Decadent Decorator, and there's only one way to find out....
Homeschool Snowboarders Train for Olympics

Posted On : 12.05.13



Sage Kotsenburg and his younger sister Kirra, a senior at Alpha Omega Academy, AOP's accredited online academy have their sights set on snowboarding on the 2014 U.S. Olympic team in Sochi, Russia. "A family that shreds together, stays together," Kirra said....