Christian Homeschool Curriculum Options
With print-based, computer-based, and online homeschooling curriculum formats, Alpha Omega Publications has the right Christian homeschool curriculum for you and your family. As a leading Christian homeschooling curriculum publisher, AOP's award-winning educational products have enabled thousands of families to discover the amazing benefits of a Christian homeschool education. Take a closer look and see what makes homeschooling so special!
"We are so happy we decided to homeschool our children. We feel they are receiving the best education possible with the AOP curriculum." - Yvonne S.
"I appreciate Alpha Omega Publications because it provides a wide spectrum of education on all levels of academic achievement." - Sandra C.
"I have been homeschooling for seven years and have used curriculum from AOP every year. I started with it when my two older children were in preschool and kindergarten. I am now homeschooling four children. It is so nice to know that AOP is there with so many great products to make my life easier as a homeschooler! Thanks AOP!" - Angela O.
"This is our first year homeschooling, and I have parents coming out of the woodwork asking me how to get started. I always point them to your website and curriculum first. The Godly thread throughout your programs has truly made a difference in my son and the rest of our family." - Lisa S.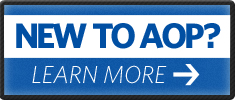 Over 35 years of experience has made AOP one of the leading providers of Christian homeschool curriculum. Offering choices for preschool and K-12 students, our selection consists of five faith-based products in print, electronic, and online formats, as well as an accredited distance learning school.
Enjoy creative homeschooling tips, participate in fan giveaways, receive promotional offers, and connect with homeschoolers across the world on AOP's Facebook page.
Homeschool Blog
Unfair Labels

Posted On : 03.12.14



What labels have been placed on your children because they homeschool? During our years of homeschooling, my children faced innuendos that ranged from mental retardation to religious fanatic. Today, the media still portrays homeschoolers as naive, unfashionably dressed nerds. Even though studies prove the contrary, public educators also insist that homeschoolers are deprived of proper socialization. Why does the word "homeschooling" bring out such nastiness in people?...
Lost

Posted On : 03.11.14



The day had started expectantly for our family as we left on a field trip to Denver, Colorado. My children were looking forward to visiting the planetarium and seeing artifacts and rocks on display at the museum of natural history. Wonderfully, the entire day had lived up to our hopeful expectations, and only one stop remained before beginning our long drive back home. With a time limit of one hour or less, my husband dropped us off at the Christian bookstore....
Shaping the World

Posted On : 03.10.14



Did you wake up this morning thinking, "Wow, what I do during our homeschooling today could shape the world"? Probably not, but that doesn't negate the fact that every homeschooling decision you make influences your child. Homeschooling parents can easily forget the important, long-term effect of their teaching and the potential it has to shape the world. Like a hybrid seed, God will someday use the academics you teach, the beliefs you instill, and the character you nurture in your child to change the world. Hundreds, if not thousands, of lives will feel the impact of your child's godly actions due to your faithfulness in homeschooling. Yes, what you do today as a homeschooling parent has a far-reaching effect and really does make a difference now and for eternity!...
Walking It Out

Posted On : 03.09.14



Walking saved my life as a homeschooling parent. Each morning before my spouse left for work, I spent one hour rejuvenating with prayer and exercise. As I walked, I listened to inspiring music, and God spoke to my heart with encouragement for the day. Negativity and discouragement from yesterday's problems were pounded out with each footstep, and the fresh air and beauty of God's sunrise were taken in with each stride to uplift my weary spirit. However, whenever I allowed laziness or other distractions to rob this morning routine, my attitude and our homeschooling day suffered greatly. My daily walk with God became my refuge and the most important time of the day....
Totally Discouraged

Posted On : 03.08.14



Homeschooling can bring out the worst and best in you. As I sat on the kitchen floor crying, I knew that today was one of the worst. I had put the children to bed early, and my husband was working late. I was hoping a good cry would relieve my stress from the week of teaching, responsibilities, and housework. My inabilities to be supermom seemed immensely larger than the homeschooling blessings, and I felt like I was constantly disappointing my husband, my children, my extended family, and myself. Failure waved its ugly banner over me, and I was tempted to cut my losses and give up entirely. God seemed far away, and I felt alone....