Christian Homeschool Curriculum Options
With print-based, computer-based, and online homeschooling curriculum formats, Alpha Omega Publications has the right Christian homeschool curriculum for you and your family. As a leading Christian homeschooling curriculum publisher, AOP's award-winning educational products have enabled thousands of families to discover the amazing benefits of a Christian homeschool education. Take a closer look and see what makes homeschooling so special!
"We are so happy we decided to homeschool our children. We feel they are receiving the best education possible with the AOP curriculum." - Yvonne S.
"I appreciate Alpha Omega Publications because it provides a wide spectrum of education on all levels of academic achievement." - Sandra C.
"I have been homeschooling for seven years and have used curriculum from AOP every year. I started with it when my two older children were in preschool and kindergarten. I am now homeschooling four children. It is so nice to know that AOP is there with so many great products to make my life easier as a homeschooler! Thanks AOP!" - Angela O.
"This is our first year homeschooling, and I have parents coming out of the woodwork asking me how to get started. I always point them to your website and curriculum first. The Godly thread throughout your programs has truly made a difference in my son and the rest of our family." - Lisa S.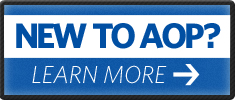 Over 35 years of experience has made AOP one of the leading providers of Christian homeschool curriculum. Offering choices for preschool and K-12 students, our selection consists of five faith-based products in print, electronic, and online formats, as well as an accredited distance learning school.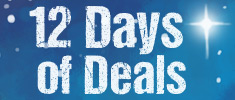 Tis the season of giving and saving when you shop our Deal of the Day and upcoming markdowns on curriculum, teaching tools, family films, and more!
Homeschool Blog
Time for Recess

Posted On : 12.13.13



Somewhere during my teaching career as a homeschooling parent, I came up with the "brilliant" idea of cramming all our schoolwork into half days. By eliminating our mid-morning playtime, we could school for four to five hours straight and finish the day early. My reasoning for this decision was to provide more free time and field trips for my children, but later, I was forced to admit that my idea was really meant to make life more convenient for me. Every time we attempted this cramped schedule, my children became stressed. Praise God, they were smarter than me on this issue and said the trade off was simply not worth the strain. Time for recess was just as important as school time....
The Thorn

Posted On : 12.12.13



The pain in my daughter's palm was first apparent while practicing her piano lesson for school one day. A small discoloration and swelling was visible, but they seemed insignificant against the healthy flesh. As time went on, however, I observed the difficulty my daughter had while holding her pencil during schoolwork. I applied my own home remedies to help with the discomfort, but they brought little change. Eventually, a cyst was diagnosed by a specialist, and surgery was scheduled to remove it....
The Cottonwood

Posted On : 12.11.13



The enormous cottonwood tree had stood for years outside the upstairs bedroom window of our farmhouse. As a young girl, I grew up playing in its branches and hiding behind its trunk during games of hide and seek. Its shade covered and cooled our house in the summer, and its branches protected us from the fierce north winds of winter. Now, as an adult, I looked out the same window and watched as my young daughters played the same childhood games during recess from homeschooling. A third generation had come to this farm home, and somehow the cottonwood had remained the same — strong, protective, and majestic....
Homeschool Hazard Signs

Posted On : 12.10.13



Like the road signs that warn us of impending danger, there are also warning signs for parents on the road of homeschooling. We can either take heed to the dangers that they clearly indicate lay ahead, or we can choose to disobey these common hazard signs and end up in a homeschooling wreck....
How Much Wood?

Posted On : 12.09.13



Living and homeschooling on one income forced our family to heat our old farmhouse with wood for the winter months. Although our money was limited, the endless supply of wood available in our grove and the groves of neighbors was not. One math lesson my children wished they could have skipped learning was the dimension of a true cord of wood — 4' x 4' x 8'....