Christian Homeschool Curriculum Options
With print-based, computer-based, and online homeschooling curriculum formats, Alpha Omega Publications has the right Christian homeschool curriculum for you and your family. As a leading Christian homeschooling curriculum publisher, AOP's award-winning educational products have enabled thousands of families to discover the amazing benefits of a Christian homeschool education. Take a closer look and see what makes homeschooling so special!
"We are so happy we decided to homeschool our children. We feel they are receiving the best education possible with the AOP curriculum." - Yvonne S.
"I appreciate Alpha Omega Publications because it provides a wide spectrum of education on all levels of academic achievement." - Sandra C.
"I have been homeschooling for seven years and have used curriculum from AOP every year. I started with it when my two older children were in preschool and kindergarten. I am now homeschooling four children. It is so nice to know that AOP is there with so many great products to make my life easier as a homeschooler! Thanks AOP!" - Angela O.
"This is our first year homeschooling, and I have parents coming out of the woodwork asking me how to get started. I always point them to your website and curriculum first. The Godly thread throughout your programs has truly made a difference in my son and the rest of our family." - Lisa S.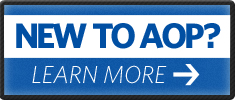 Over 35 years of experience has made AOP one of the leading providers of Christian homeschool curriculum. Offering choices for preschool and K-12 students, our selection consists of five faith-based products in print, electronic, and online formats, as well as an accredited distance learning school.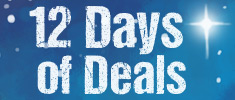 Tis the season of giving and saving when you shop our Deal of the Day and upcoming markdowns on curriculum, teaching tools, family films, and more!
Homeschool Blog
The Cottonwood

Posted On : 12.11.13



The enormous cottonwood tree had stood for years outside the upstairs bedroom window of our farmhouse. As a young girl, I grew up playing in its branches and hiding behind its trunk during games of hide and seek. Its shade covered and cooled our house in the summer, and its branches protected us from the fierce north winds of winter. Now, as an adult, I looked out the same window and watched as my young daughters played the same childhood games during recess from homeschooling. A third generation had come to this farm home, and somehow the cottonwood had remained the same — strong, protective, and majestic....
Homeschool Hazard Signs

Posted On : 12.10.13



Like the road signs that warn us of impending danger, there are also warning signs for parents on the road of homeschooling. We can either take heed to the dangers that they clearly indicate lay ahead, or we can choose to disobey these common hazard signs and end up in a homeschooling wreck....
How Much Wood?

Posted On : 12.09.13



Living and homeschooling on one income forced our family to heat our old farmhouse with wood for the winter months. Although our money was limited, the endless supply of wood available in our grove and the groves of neighbors was not. One math lesson my children wished they could have skipped learning was the dimension of a true cord of wood — 4' x 4' x 8'....
Daisy

Posted On : 12.08.13



What picture comes to your mind when you hear about a cow named Daisy? Do you see a soft-eyed jersey with a sweet, calm nature? That's what my son and I were hoping for when we adopted a baby twin calf from our neighbor one spring for a homeschooling project. Although she was not a jersey, she did have the sweetest face with big eyelashes that looked like the petals on a daisy. Thus she was named, and a new adventure in raising a baby calf began for my son....
No More

Posted On : 12.07.13



When we first started homeschooling, I was so excited to give my children every learning opportunity available. My schedule included lofty ideas of weekly field trips and my children's involvement in any sport, music, or church activity they desired. After all, we wanted to make sure no one accused us of isolating our children. However, after homeschooling three to four months, I realized my sanity was at stake if I continued to run my four children out the door to each of their daily activities. The half-completed projects and academic assignments that were left behind added additional proof that we had a problem. That's when I decided: no more....