Christian Homeschool Curriculum Options
With print-based, computer-based, and online homeschooling curriculum formats, Alpha Omega Publications has the right Christian homeschool curriculum for you and your family. As a leading Christian homeschooling curriculum publisher, AOP's award-winning educational products have enabled thousands of families to discover the amazing benefits of a Christian homeschool education. Take a closer look and see what makes homeschooling so special!
"We are so happy we decided to homeschool our children. We feel they are receiving the best education possible with the AOP curriculum." - Yvonne S.
"I appreciate Alpha Omega Publications because it provides a wide spectrum of education on all levels of academic achievement." - Sandra C.
"I have been homeschooling for seven years and have used curriculum from AOP every year. I started with it when my two older children were in preschool and kindergarten. I am now homeschooling four children. It is so nice to know that AOP is there with so many great products to make my life easier as a homeschooler! Thanks AOP!" - Angela O.
"This is our first year homeschooling, and I have parents coming out of the woodwork asking me how to get started. I always point them to your website and curriculum first. The Godly thread throughout your programs has truly made a difference in my son and the rest of our family." - Lisa S.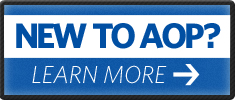 Over 35 years of experience has made AOP one of the leading providers of Christian homeschool curriculum. Offering choices for preschool and K-12 students, our selection consists of five faith-based products in print, electronic, and online formats, as well as an accredited distance learning school.
Order by 5/31/13 to save 15% on our complete line of Christian homeschool curriculum. Plus, get free shipping on orders over $50. To take advantage of extended savings on your favorite homeschool items, call 800-622-3070 or order online.
Homeschool Blog
Save 15% on All Homeschool Curriculum

Posted On : 05.21.13



As our Spring Sale continues, Air AOP travels to Illinois to meet the Nickels family and learn about Mellisa's academic success with LIFEPAC....
Unseen Sacrifices

Posted On : 05.21.13



Homeschooling is so exciting because it provides spontaneous opportunities to learn. Such was the case the day my son worked on his Bible assignment. As he looked up Scripture passages on prayer, he noticed "The Praying Hands" plaque hanging on our wall and asked, "Whose hands are those?"...
Why I Love Homeschooling

Posted On : 05.20.13



Why do I love homeschooling? Let me count the ways:...
Birthday Surprises

Posted On : 05.19.13



My birthday present came early the year I turned 25. The afternoon before my birthday, God gave me the gift of a new baby boy. Like all pregnancies that go past their due date, I worried about the new life inside me. However, when my son was finally born, there was no doubt he was healthy and strong. With a full head of red hair, a ruddy appearance, and weighing in at 9 pounds and 15 ounces, my bouncing baby boy looked like a tough outdoorsman as he greeted me with a smile....
Spring Cleaning

Posted On : 05.18.13



Spring was here, and my children were wrapping up their schoolwork for the year one subject at a time. With fewer hours spent homeschooling, new projects were needed to direct my children's energy elsewhere. Since we had several dilapidated buildings on our farm that were shedding siding, shingles, nails, and small pieces of glass, I decided to "hire" my children to clean the mess. Giving them each a small bucket, I informed them that they could receive one cent for every nail and piece of glass they collected. Excited to earn their own money, they all agreed to do this new job....