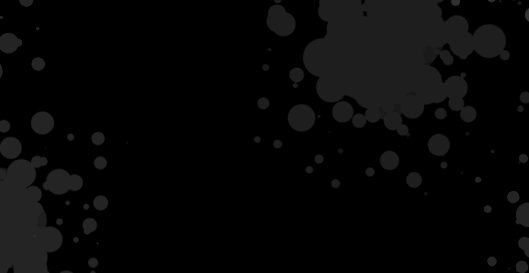 Christian Homeschool Curriculum Options
With print-based, computer-based, and online homeschooling curriculum formats, Alpha Omega Publications has the right Christian homeschool curriculum for you and your family. As a leading Christian homeschooling curriculum publisher, AOP's award-winning educational products have enabled thousands of families to discover the amazing benefits of a Christian homeschool education. Take a closer look and see what makes homeschooling so special!
"We are so happy we decided to homeschool our children. We feel they are receiving the best education possible with the AOP curriculum." - Yvonne S.
"I appreciate Alpha Omega Publications because it provides a wide spectrum of education on all levels of academic achievement." - Sandra C.
"I have been homeschooling for seven years and have used curriculum from AOP every year. I started with it when my two older children were in preschool and kindergarten. I am now homeschooling four children. It is so nice to know that AOP is there with so many great products to make my life easier as a homeschooler! Thanks AOP!" - Angela O.
"This is our first year homeschooling, and I have parents coming out of the woodwork asking me how to get started. I always point them to your website and curriculum first. The Godly thread throughout your programs has truly made a difference in my son and the rest of our family." - Lisa S.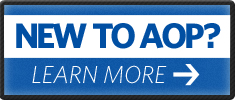 Over 35 years of experience has made AOP one of the leading providers of Christian homeschool curriculum. Offering choices for preschool and K-12 students, our selection consists of five faith-based products in print, electronic, and online formats, as well as an accredited distance learning school.
Homeschool Blog
The First Loaf

Posted On : 04.24.14



My daughter's first attempt at baking bread in our home economics class served as a stark reminder of the importance of patience. Although she carefully measured and followed the recipe's directions when making the dough, her lack of patience in waiting for it to rise paid a stiff penalty. Thinking she could hurry the process along, she only let the dough rise 15 minutes instead of an hour. Later, as she removed the bread from the oven, she discovered the consequence of her actions. Each loaf was flat and too hard to eat....
Going for the Gold

Posted On : 04.23.14



My oldest son loved the old West stories in our U.S. history curriculum. He seemed to identify with the early settlers who left the comforts of home and family in the East for adventure and gold in the West's unknown frontiers. Because my son's interest in this chapter of history ran deep, we decided to celebrate his tenth birthday with a tour of a working gold mine in Colorado....
High Waters

Posted On : 04.22.14



We had seen the dark cloud in the distance. Knowing we were in for another soaker, our family prepared for a torrential downpour. Just as we completed our preparations, however, it seemed like some invisible hand reached out and moved the cloud. After not even receiving a drop of rain, the sun came out and we thought the storm was over, until we heard a flash flood alert on the radio. Apparently, eight inches of rain had fallen in the neighboring town, and a three-foot wall of water was headed our way....
Flying High

Posted On : 04.21.14



The annual kite flying day was only two weeks away for our homeschooling group, and my oldest son was looking forward to winning the category for the highest flying kite. For several months, he had been preparing the perfect design. Using the old box shape, he believed that his kite would fly higher and better than any other kite in western Nebraska's strong, spring winds. His balsa wood frame was tightly wrapped in light-weight flour sack cloths, and with his father's help, he tested the kite's lift and drag performance several times....
Early Morning Singers

Posted On : 04.20.14



Their greeting surprised me that morning. As the sun rose, their warbling song filtered through the window and lifted my spirit with the hope of spring. My patience had been running thin for the past several weeks, and God knew that I needed a boost to finish our homeschooling year. With their joyful melodies ministering to my soul, I listened in amazement and smiled as I watched them sing. Their tiny bodies shook and resonated with sound, appearing as if they used their entire being. "Amazing," I thought to myself. "These little wrens do a better job of praising the Lord than I do."...