Christian Homeschool Curriculum Options
With print-based, computer-based, and online homeschooling curriculum formats, Alpha Omega Publications has the right Christian homeschool curriculum for you and your family. As a leading Christian homeschooling curriculum publisher, AOP's award-winning educational products have enabled thousands of families to discover the amazing benefits of a Christian homeschool education. Take a closer look and see what makes homeschooling so special!
"We are so happy we decided to homeschool our children. We feel they are receiving the best education possible with the AOP curriculum." - Yvonne S.
"I appreciate Alpha Omega Publications because it provides a wide spectrum of education on all levels of academic achievement." - Sandra C.
"I have been homeschooling for seven years and have used curriculum from AOP every year. I started with it when my two older children were in preschool and kindergarten. I am now homeschooling four children. It is so nice to know that AOP is there with so many great products to make my life easier as a homeschooler! Thanks AOP!" - Angela O.
"This is our first year homeschooling, and I have parents coming out of the woodwork asking me how to get started. I always point them to your website and curriculum first. The Godly thread throughout your programs has truly made a difference in my son and the rest of our family." - Lisa S.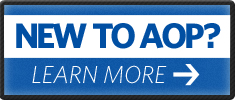 Over 35 years of experience has made AOP one of the leading providers of Christian homeschool curriculum. Offering choices for preschool and K-12 students, our selection consists of five faith-based products in print, electronic, and online formats, as well as an accredited distance learning school.
Order by 5/31/13 to save 15% on our complete line of Christian homeschool curriculum. Plus, get free shipping on orders over $50. To take advantage of extended savings on your favorite homeschool items, call 800-622-3070 or order online.
Homeschool Blog
Only 9 Days Left to Save on All Courses, All Brands!

Posted On : 05.23.13



Only 9 days remain for you to save during AOP's Spring Sale! Place your order by May 31 to save and snag free shipping on orders over $50.*...
Forgiving Failure

Posted On : 05.23.13



If you've ever felt guilty about past homeschooling failures, you're not alone. Many parents have known setbacks with over-scheduling, under-planning, and teaching unfamiliar courses. However, the worst failures experienced as homeschooling parents aren't related to academics or schedules. Our worst failures come when we fail to show the love of Christ. Losing our patience and becoming irritable with our children, we speak harshly and suffer regret and remorse for foolish words and actions. Afterwards, even though we confess our sin, we fail to accept God's forgiveness and torture ourselves with our mistakes until we quit homeschooling altogether....
How to Homeschool Multiple Children

Posted On : 05.22.13



Homeschooling one child can require a vast amount of energy, but teaching multiple children at home can require parents to stretch their patience and creativity to get children focused on the designated assignments for the day. Homeschooling siblings can be successful if a few tips and tricks are applied....
Double-minded Homeschooling

Posted On : 05.22.13



How many times have you doubted your decision to homeschool — one, two, ten, more? I lost count on the number of times I failed to trust in God's provision and care. As a Christian parent, I knew we would never succeed if I continually allowed my emotions to be tossed around each time something went wrong. Doubt may be a natural human response, but either God had shown me to homeschool or He hadn't. Instead of looking at the waves of adversity, God asked me, "Will you walk by faith and trust in My leading?"...
Save 15% on All Homeschool Curriculum

Posted On : 05.21.13



As our Spring Sale continues, Air AOP travels to Illinois to meet the Nickels family and learn about Mellisa's academic success with LIFEPAC....